Without the proper systems and processes in place, creating accurate and up-to-date reading lists can be a chore for academics and librarians. With eReserve Plus, we designed a solution that is both a powerful tool for staff and easy to integrate into your existing learning management system.
As academic institutions don't have access to unlimited funds and time, we understand the need for a cost-effective solution that can be implemented quickly. However, there are a number of necessary steps required before you can enjoy the full benefits of eReserve Plus, which is why we'd like to walk you through our process.
We evaluate the quality of all data and metadata, as well as your current learning management and library systems.
The first stage – integration and review
Before we build a pre-production environment for eReserve Plus, we evaluate the quality of all data and metadata, as well as your current learning management and library systems. This allows us to accurately determine the resources and onboarding process required for a full integration of eReserve Plus.
We can then begin to move on to the next stage of implementation.
The second stage – roles, timeframes and implementation schedules
In the next stage, we gather key personnel together to identify roles and stakeholder responsibilities, review the timeframe required for delivery, and determine the necessary work required for the first iteration of the new system.
Pre-production tests are performed in a separate environment to your current system. This ensures that when eReserve Plus goes live in the production stage, you won't have any unknown issues to try and solve. After all, we want to make this process as enjoyable as the results you'll receive from using our service.
Once these environments are set up, we can then work with you to begin full implementation of eReserve Plus, including the collection, cleaning and migrating of your metadata, and integration with the existing learning management and library system.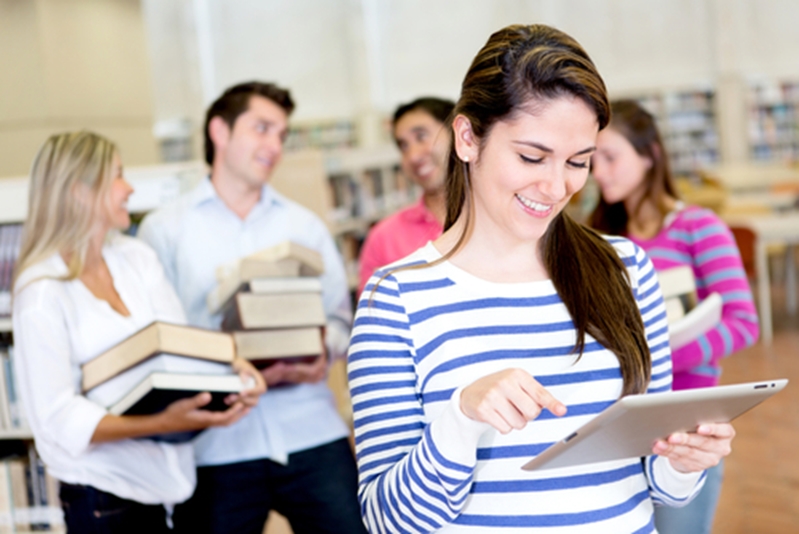 During this time we'll hold regular meetings to ensure that project requirements are being met and that the user acceptance testing (UAT) was sufficient. The importance of UAT – and these meetings – is to identify any real-world issues that may occur upon launch, so your staff can start making the most of eReserve Plus straight away.
Any new work or prospective work is reviewed during this time and incorporated into the development schedule or timeline for delivery.
The third stage – launch and production
Once your metadata is tested for quality, cleaned and all systems are integrated, it's time for production launch. This is the exciting part for your library staff and academics, when they can begin using our powerful automated system to createand validate reading lists in a fraction of the time.
Continuous testing is conducted by our development team during this entire process, with our approach focussed on understanding and responding to your needs. As our solution takes into consideration the requirements of many different academic institutions, we value getting to know you and how we can help deliver your team more value.
Want to know more about eReserve Plus and how we can help?
Our highly automated management and copyright reporting system helps librarians and academics save time when creating and validating reading lists.
During our process, all metadata and existing reading lists are added to eReserve Plus, ready to be used by academics on day one. Furthermore, with eReserve Plus, over 70 per cent of all reading lists are automatically validated for copyright compliance.
To learn more about our powerful automated solution and how it can save your staff from unnecessary pre-semester stress, get in touch with our team today.