Libraries are some of the most exquisite and humbling places on the planet. From the Librije in Zutphen, Netherlands, where books are chained to reading desks as a classical deterrent to thievery, to the Laurentian Library in Florence, Italy, designed by Michelangelo and housing texts previously belonging to the Medici royal family – these wondrous structures inspire awe both inside and out.
Despite the undeniable aesthetical beauty of these old-world libraries and their contents, times have changed, bringing new requirements – and frustrations – when providing available texts for students.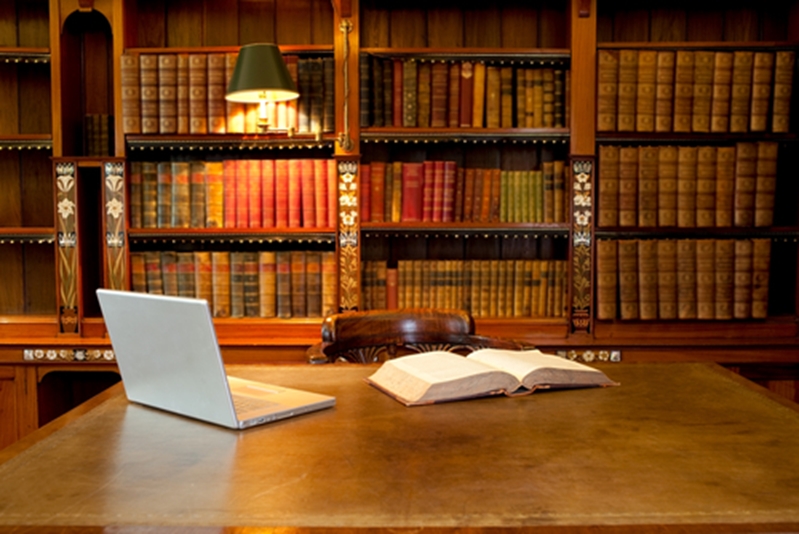 When deciding on how we could make this process easier, we at eReserve wanted to provide a powerful solution that could address the issues of copyright compliance and reading list creation. Beyond this, however, we wanted to make integrating our solution easier than anything you've experienced before.
How does eReserve Plus integrate into an existing system?
When choosing eReserve Plus, you can be assured not too much will change. After all, we don't want to disrupt the workflow of your academics and librarians, we want to enhance and simplify it. Because of this, eReserve Plus fits in easily with current licence arrangements and systems already in place at your institution. We can integrate and work with a number of different library and learning management systems, including:
Library Systems
OCLC
SirsiDynix
Innovative
EBSCO
ExLibris
Learning Management Systems
Blackboard
Moodle
Canvas
Brightspace
Sakai
We don't want to reinvent and rework your processes, we simply streamline them, remove the difficult parts and make everyone's life easier. Academics have rapid access to approved documents and are able to quickly generate reading lists, librarians no longer have arduous and exhausting copyright validations to complete, and students receive quality texts that are both relevant and accessible.
We connect with a number of existing systems and repositories. then extract all data and clean it to a uniform standard.
Why metadata matters for clean cataloguing
When our Project Implementation team begin the process of incorporating eReserve Plus, they work alongside staff to assess your current library and learning management system to extract necessary metadata. As we connect with a number of systems and repositories, we can extract all data and work with your team to clean it to a high uniform standard, before migrating this clean data to your new eReserve Plus system.
Accurate metadata is absolutely vital to the reading list creation and verification process. Poor metadata quality leads to trouble managing materials effectively. Cleaning this metadata means resources are verified and only contain one authoritative description. This is vital for anthologies or other texts where only certain sections may be available, and quality metadata is crucial to reading list creation and maintaining high standards of copyright control.
Want to implement eReserve Plus in your academic institution?
We at eReserve have extensive experience in trialling and implementing our automated management and copyright reporting system into institutions. As such, our team work with you to ensure that all systems are thoroughly tested well before deployment, to ensure that when you go live with eReserve Plus, everything is in the right place and ready to work for you.
Intellectual property and copyright considerations are an increasing drain on the limited time librarians have, while academics are facing tougher times in creating reading lists that meet all legal obligations. By incorporating eReserve plus into your learning management system, these complications are a thing of the past.
To find out more about how our automated solution works to benefit your staff, get in touch today.