When it comes to staying within legal restrictions when sourcing reading materials for academic institutions, copyright law can be both a time consuming and difficult mine field to navigate. Further, a lack of transparency and clarity around fair use only exacerbates the issue.
As such, there are endless cases of even reputable organisations getting caught up in legal battles with publishers or other entities owning the resource. Let's take a look at three of the most notable cases in recent history and what implications they have on your operation.
What is copyright infringement?
Without due diligence, the chances of legal issues occurring increase dramatically.
When a copyrighted work is reproduced, performed, distributed, publicly displayed, or made into a similar piece of work without the permission of the copyright owner, it is categories as copyright infringement.
This means that if your academic staff or librarians inadvertently add materials to reading lists without thorough due diligence, the chances of you running into legal issues increase dramatically.
Because of an inherent lack of specificity and transparency, some of the most recent cases are based around defining the grey areas within copyright infringement.
1. Cambridge University Press (CUP), Oxford University Press (OUP) and Sage Publications vs Georgia State University
One of the most famous copyright cases began when three academic publishers – CUP, OUP and Sage Publications – sued Georgia State University for using and distributing copyrighted materials without authorisation. The plaintiffs were financially backed by the Copyright Clearance Center (CCC), something that has helped prolong the lengthy process.
Judge Evans found her biggest decision-making difficulty originated from the fluid framework of fair use and copyright issues.
"The right approach is to select a percentage of pages which reasonably limits copying and to couple that with a reasonable limit on the number of chapters which may be copied," she explained.
As such, the U.S. concept of fair use is now recognised to be 10 per cent of a copyrighted material.
The main issue that the Georgia State case highlighted is the conflict between the combination of different perspectives and a lack of clarity.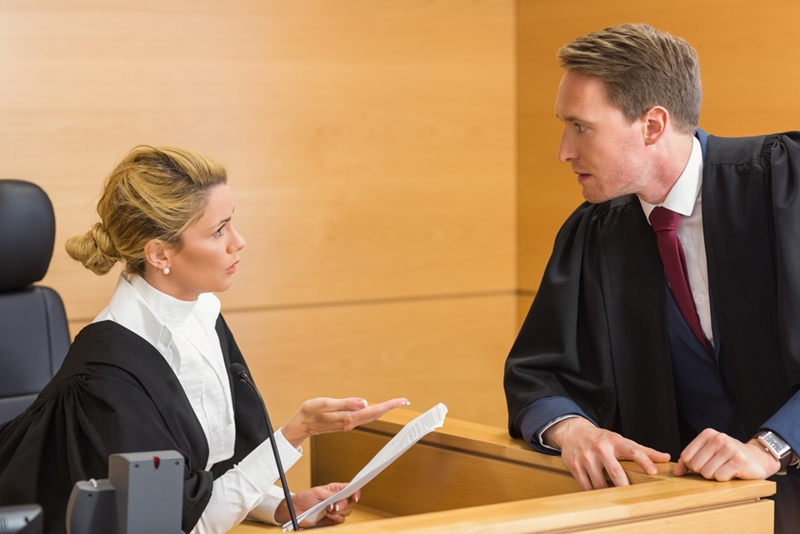 2. Jacobsen vs Katzer
Another example of ambiguity and contradicting opinions is the issue of licence requirement management.
Jacobsen, an open-source licensor, sued Katzer for allegedly misusing open-source material. The main concern here was that the rights user did not comply with the requirements the owner applied themselves. However, as jurisdiction varies in regards to contract law, the Jacobsen versus Katzer case may confirm the enforceability of applying open source content to copyright law but does not have universal applicability.
What connects both the Georgia State and Jacobsen case is the fact that using electronic reading materials is not only growing in importance, but is likely to raise novel concerns with every new case.
3. Authors Guild vs Google Inc.
In this final case, authors of copyrighted, published books sued Google for copyright infringement.
According to Stanford University's account of the case, the lawsuit was initiated because the plaintiffs thought Google made digital copies of millions of books through its Google books project and Library Project without first gaining permission from the rights holders, including the plaintiffs.
The court ruled Google was not infringing copyright law by digitising and showcasing books, a decision that has truly shaken up publishers. Again, uncertainty around correct usage and fair dealing was the driving force behind the Google case and has called current processes of reading material selection into question.
The implications of these cases
Because of the high level of ambiguity as well as the inherently complex nature of copyright law, many academic institutions may find themselves in a difficult position when it comes to choosing appropriate reading materials.
To navigate this complicated space, eReserve developed the library management system eReserve Plus. It not only facilitates a prudent and legally safer approach to managing copyright, but enables educators to coordinate all licence requirements more easily.
For more information on how our system works, and why eReserve is a good choice for your institution, get in touch with us today.