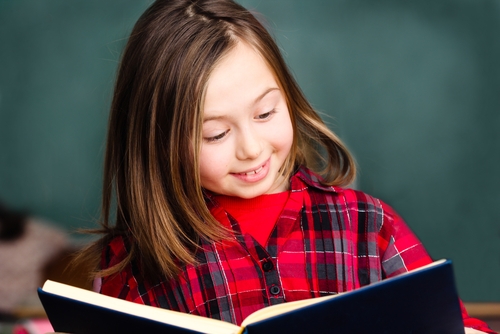 At the heart of any good curriculum is a reading list. Having a supporting list of reading materials in place provides a backbone for every student's education – once you know what to read, it can lend direction to your learning and set you down the fast track to becoming a more literate, erudite student.
If schools have a way to streamline the reading list process, it will benefit everyone involved.
From an educator's perspective, however, getting copyright approval and reading lists set up can be daunting. Aside from the challenge of actually choosing the right books, there are numerous other logistical issues that need to be addressed, including sourcing good copies of material and handling obligations with copyright law.
It stands to reason that if schools have a way to streamline the reading list process, it will benefit everyone involved. Teachers, librarians and students will all start to find their lives just a little bit easier. So how can this be done?
Getting organised about school reading
Your reading list is the lifeblood of your curriculum; without it, students have no frame of reference to guide their learning. That's why the best schools have a reading list management system in place that helps them organise their reading lists and ensures every student gets the supplementary materials they need.
Solving the issue of workflow is not just about implementing technology, though – a flexible approach to choosing materials is also important. According to the University of Edinburgh, the key is to know quickly which reading is the most essential. Materials that are required reading for students of a certain grade level, perhaps because they're rich with tradition and/or mandated by school authorities, should be easy to source and legally distribute. Beyond that, it's a matter of sourcing and prioritising the best of the rest.
Detailed copyright record-keeping is also important. Teachers should be able to easily reuse materials that haves been most valuable for students' education. This way, they can easily base their lesson plans in future years on reliable data and usage information about which materials have been most enriching for students.
Why going digital is most effective
The first step is simply having a reading list in place that puts the most important materials first. Beyond that, though, it's also crucial to have a easy to follow workflow for digital asset management. According to the Department of Education and Early Childhood Development, this is valuable because it serves as a way to engage students.
A digital reading list can include a wide range of possible materials, including everything from classic books to multimedia content that's available online. This diversity of educational material can serve to broaden students' horizons and help them learn about all different perspectives on the subject matter, thus considerably bolstering their education.
Automate the process with eReserve Plus
Putting together a reading list while ensuring copyright compliance can be difficult. Unfortunately, there's a lot more to it than simply brainstorming a list of materials. It should also include curating many copies of various forms of media and handling swiftly any tricky details that arise, such as the copyright review and approval process.
There can be a lot to coordinate, but fortunately, it's much easier when automated with eReserve Plus. When using our eReserve Plus system for managing reading lists, schools have been able to reduce their workload in this area by approximately 74%. We offer a comprehensive reading lists solution for all sorts of media, a rapid approval process and seamless integration with the rest of your learning and library ecosystem. Talk to us today about a free trial and demonstration.
Share
[sgmb id=1]