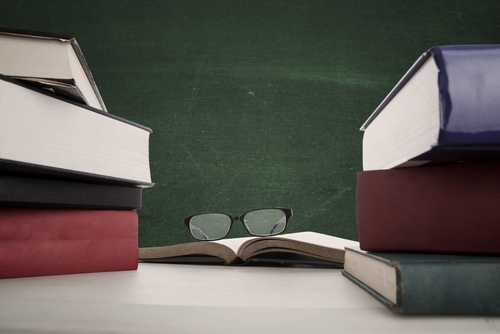 With a growing trend of incorporating digital media into school, college and university courses, higher education institutions are facing increased difficulty in managing their copyright obligations.
Fortunately, copyright and reading list management systems are making these tasks easier – giving academics the resources to find excellent and affordable materials, while providing library staff with the tools to manage and report on use.
Bringing in alternate media
With digital materials featuring a lower cost to access and easier distribution than traditional texts, it shouldn't be surprising that educators are turning to these sources in the lecture halls.
At the University of Central Florida, a team of instructional designers set out to examine the role of e-books in higher education. Surveys conducted in 2012 and 2014 found that the format is experiencing a growth in popularity. The findings, published in EDUCAUSE Review, show that the rate of use among students grew 18 per cent over the two-year period, with 60 per cent of respondents saying they used an e-book at some point in their studies.
While cost is certainly a factor, easy access to materials is helping the trend. This is especially pertinent from an educator's perspective, as learning management systems make it very easy to list and distribute copyright materials.
Digital formats and copyright management
The greater incorporation of digital materials, whether as PDF files, e-books or other platforms, does lead to greater concerns for copyright managers. After all, schools, colleges and universities must ensure they are abiding by their obligations under copyright legislation. As shown by the notable University of NSW v. Moorhouse case in Australia, if proper diligence isn't taken, educational institutions can bear partial responsibility for a student's copyright violation.
eReserve Plus automates reading list review.
Fortunately, times and technology have changed since that landmark ruling. Reading list creation and copyright management software makes it easier for academics and librarians to create material lists for various courses, while ensuring they meet requirements under license agreements.
eReserve Plus makes these tasks even easier by automating copyright checking and reporting tasks. This cuts down on the need for the time and effort that would otherwise go into manual processes.
Cutting costs at the back end
Migrating copyright management processes to the eReserve Plus platform also entails significant financial and efficiency benefits for universities.
Copyright checking and approval is often a major bottleneck and difficult aspect of a university's back-end responsibilities, one that compromises a sizable cost burden. In its University of the Future report, Ernst and Young notes that reducing spending and improving efficiency in back-office tasks are major priorities for academic institutions.
With its time- and labour-saving benefits, eReserve Plus is a powerful tool for institutions looking to achieve these goals. To learn more about how eReserve Plus is delivering these benefits for tertiary institutions, contact us today.
Share
[sgmb id=1]